Published: Aug 21, 2020
Tags:
Online RPS training
Online radiation training course
Ionactive had a deadline (its own deadline) to release the new online radiation training application and courses on the 3rd August 2020. We even had a big countdown clock on the online training page - which started at 48 days (at the time it seemed we had all the time in the world!). Online training development started long before the countdown, but the clock was supposed to keep the pressure on. It did that certainly, but we still could not quite make the deadline.

What we completed by 3rd August 2020
With the help of our web design team the training application went live 3rd August. The online training page, and online RPS training course pages were available to browse. We also uploaded an information video and selected slides and frames from the course content.

Visit the online radiation training page to see what is live right now.
What is still left to complete
The online RPS training course is about 90% complete (as of 21 August 2020). We hesitate to provide a definitive date when it can be purchased, but will be genuinely disappointed if it's not ready by first week in September.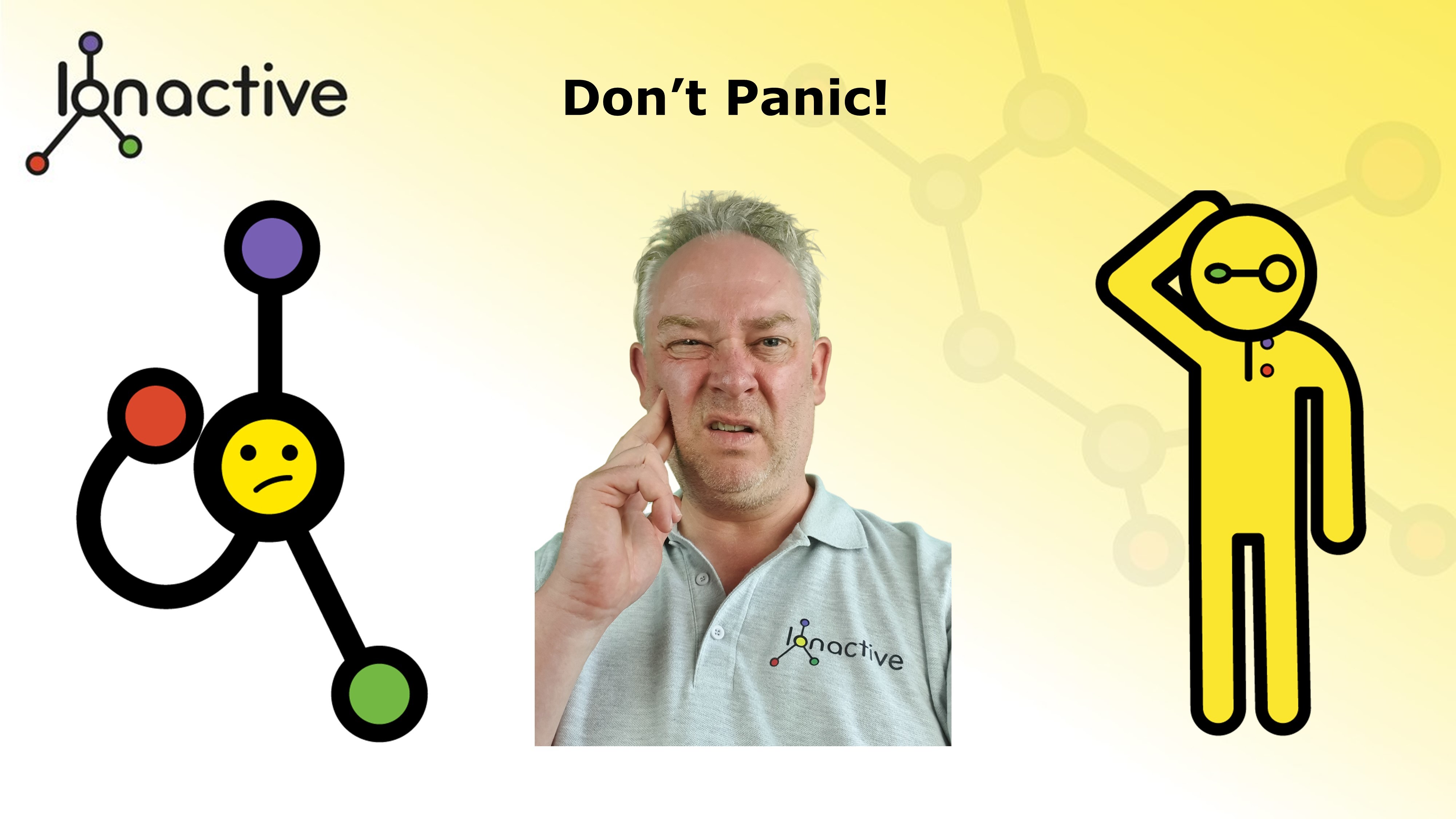 So what has caused the delay?
• It was assumed early on that we could use most of our 2-day face to face training material, modified for online training. However, as the online course development continued, we could see that a complete rewrite was in order.
• We have had a completely new set of Ionactive training graphics produced. Whilst another design company did all the hard work, it soon become clear that using those graphics in totally new online content (slides / videos etc) would be more time intensive that first assumed.
• We have a lot of video content on the online course - this was important in order to provide a course with a 'live' and 'interactive' feel. As we got better at making videos we realised that the early ones needed to be done again – so our quality assurance bar has been steadily rising over the last few months.
• The exceedingly hot weather really took its toll on video production (it was impossible given the heat), so this was paused for a few weeks. We will be completing the videos starting 24 August (after a holiday away from work).
• Testing. The training application and the courses it hosts is massive. As things have grown, we have realised that more and more testing is required. We want to ensure we minimise any problems for delegates once they start the courses (so far as is practicable we want to avoid any problems).

What have we learned?
We have learned to better realise the size of the projects we are undertaking. Radiation protection related projects have for many years been well optimised to the advantage of clients and Ionactive. With online training we have had to learn many new skills outside our core services, despite the excellent support from our web designers. This learning process was easier during lock-down, as client visits have returned (very welcome too!), the learning process is slower.

Online radiation training is worth waiting for
This brief blog entry has been written as we have had a constant stream of interest – the most common question being 'When can we buy the online RPS training course and start it?'. There is a certain degree of anxiety that interested potential delegates will only take so much delay, and we do not want to be in a position of replying with 'very soon'.
The online radiation protection training courses are worth waiting for and we are working hard to get them ready for purchase in the first week of September.
These are not 'zoom / Microsoft Teams' versions of our successful face-to-face radiation training we have been delivering for years. For us that would be an easy option and far removed from what we set out to create. The online training is a totally new experience which we hope will have a long term future and complement our live training.