Bringing you the best in radiation protection adviser services, training and information
Ionactive is an established provider of Radiation Protection Adviser (RPA) and Radioactive Waste Adviser (RWA) services for users of ionising radiation. Since 2002 we have provided radiation protection advice to industry, commerce, security, medical, emergency services, museums and universities. We run monthly Radiation Protection Supervisor (RPS) training courses in the UK, and onsite Radiation Protection Officer (RPO) courses overseas.

Our services cover sealed and unsealed radioactive material - from HASS sources used in industrial irradiation, to low activity environmental tracers. We cover all types of radiation generator – from small x-ray sets used in security, to the largest accelerators used in medicine and industry (linear accelerators, cyclotrons, dynamitrons and tandem generators). We believe we work with clients from more areas of ionising radiation use than any other UK RPA.

Visit our resource hub for radiation safety articles, guidance, curated links, and news.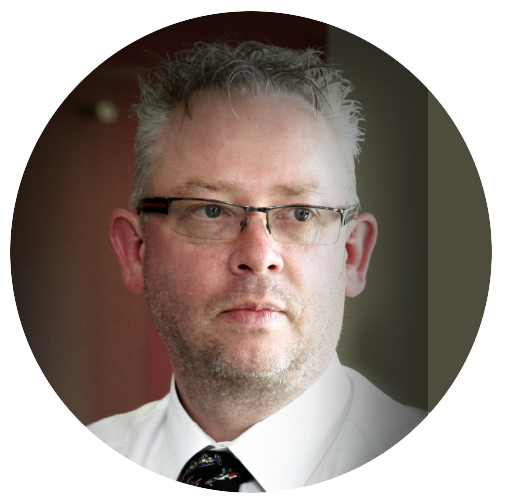 Mark Ramsay
Mark started Ionactive Consulting as a hobby in 2002 which has grown to be a significant RPA service provider in the radiation protection industry. He is currently RPA for many organisations spanning all areas of industry, medicine, security and research in the UK and beyond. His varied experience in the nuclear and non-nuclear industry together with an interest in novel training techniques are particularly strong assets. He aims to deliver a quality radiation protection adviser and RPS training service, whilst maintaining and continuously improving the Ionactive resource hub.
Download Mark's CV
Linkedin - Mark's qualifications & experience
Testimonials
Thank You for a well-executed course Monday and Tuesday. It was a pleasure to see how assertive you were by paying attention to ALL delegates at the same time and making the course content relevant for one and all. I've recommended it highly to our base managers as I see others within our organization that could benefit from it
– Claus Thorberg Hansen, RPS Training, July 2019
I was delighted that we achieved a satisfactory demonstration of our reactor emergency arrangements. The scenario was realistic, but testing. The quality of the exercise documentation produced by Ionactive was as usual first class.
– Simon Franklin, Imperial College London
Came knowing very little about the subject, have left with all of the relevant knowledge I need
– BJ, RPS training delegate, March 2016
Mark, it's been great working with you over the last year, not only is our house in better order but the wider workforce genuinely appreciate the time you have spent reassuring them
– DF, X-ray Technology Company
Radon Gas - a surprise! I work only with security x-ray systems but found the radioactive bits of the course interesting too. I will be talking to my colleagues about Radon Gas when next discussing our workplace risks!
– BQ, X-ray security, RPS Training (March 2018)
Many thanks for an interesting two-day radiation course. Whilst physics and maths is not my thing, I found the material easy to digest and surprisingly enjoyable!
– OM, diagnostic x-ray, RPS Training (Dec 2017)
Sincere thanks, Mark, for the energy, enthusiasm, and, excellent, training, given to my site teams, for two very different decommissioning projects. The assistance and guidance, provided, through RA requirements, and your pragmatic RPA technical support, for both challenging projects – fume filter plant decommissioning and overall site decontamination, was central to the complete success achieved, against reasonable expectations.

– Peter Williams – Project Manager