Online radiation protection training
Ionactive is excited to bring our acclaimed radiation protection training online, giving you access to course content wherever you are, whenever you need it. Our courses range from online Radiation Protection Supervisor (RPS) training, industry-specific awareness refreshers and CBRN (Radiological and Nuclear) and international Radiation Protection Officer (RPO) training. Looking for a bespoke course for your team? We are able to create tailored corporate training content for your delegates.
Immersive and interactive online content
Ionactive's online radiation safety training courses are designed and written by Mark Ramsay, a highly-experienced Radiation Protection Adviser (RPA) and certified radiation safety trainer. Mark has considerable knowledge across a variety of sectors, both in the UK and overseas. Online courses are rich in multimedia providing engaging content, whilst incorporating the latest regulatory requirements. You'll learn through a mix of text, diagrams, audio commentary, images, short videos, and animation content plus interactive mini-quizzes.
View online courses
The slides are just a tiny selection of what you will find on our courses. Mark Ramsay has delivered face to face training over many years and the videos and other resource are designed to bring that live experience online.
Need a more in-depth description of how our training system works? We have prepared a number of online training blog articles to take prospective and signed up delegates through every part of the learning process. This resource also includes a troubleshooting guide in the unlikely event that you have login or other access issues.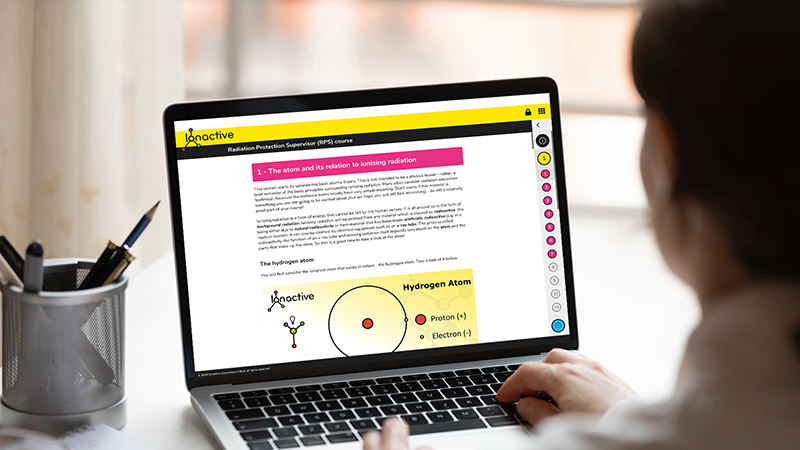 Why learn online with Ionactive?
Learn at a time to suit you, with access to your course 24/7
Engaging and visual online course material
Regular checks on progress via interactive quizzes and puzzles
End of course exam with multiple-choice and written questions
Certificate of achievement

Direct messaging platform with course tutor Mark Ramsay to answer any queries and offer support
On-going access to quality learning resource after course is complete (3 years) - updated monthly (course content is live)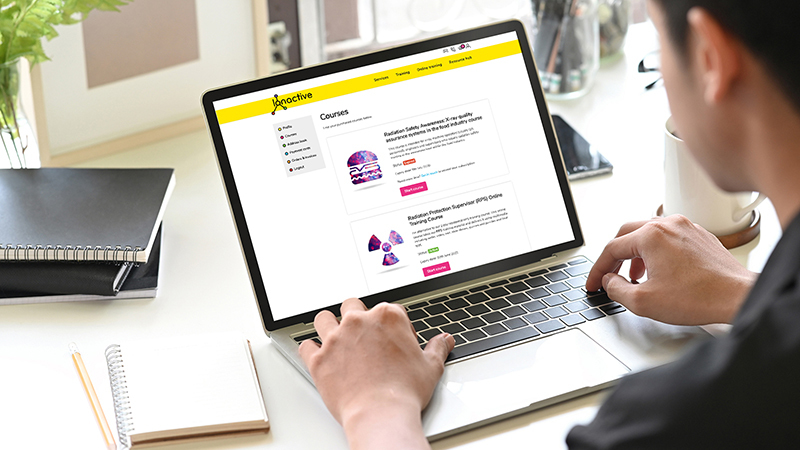 How to enrol on a course
Course enrolment is quick, simple and done entirely online
Choose a course that you'd like to enrol on
Add the course to your basket
If you don't have an account already, you'll be prompted to register at checkout
Purchase your course with our secure payment gateway
You'll receive an email confirming your course purchase and link to your course
Start learning online straight away!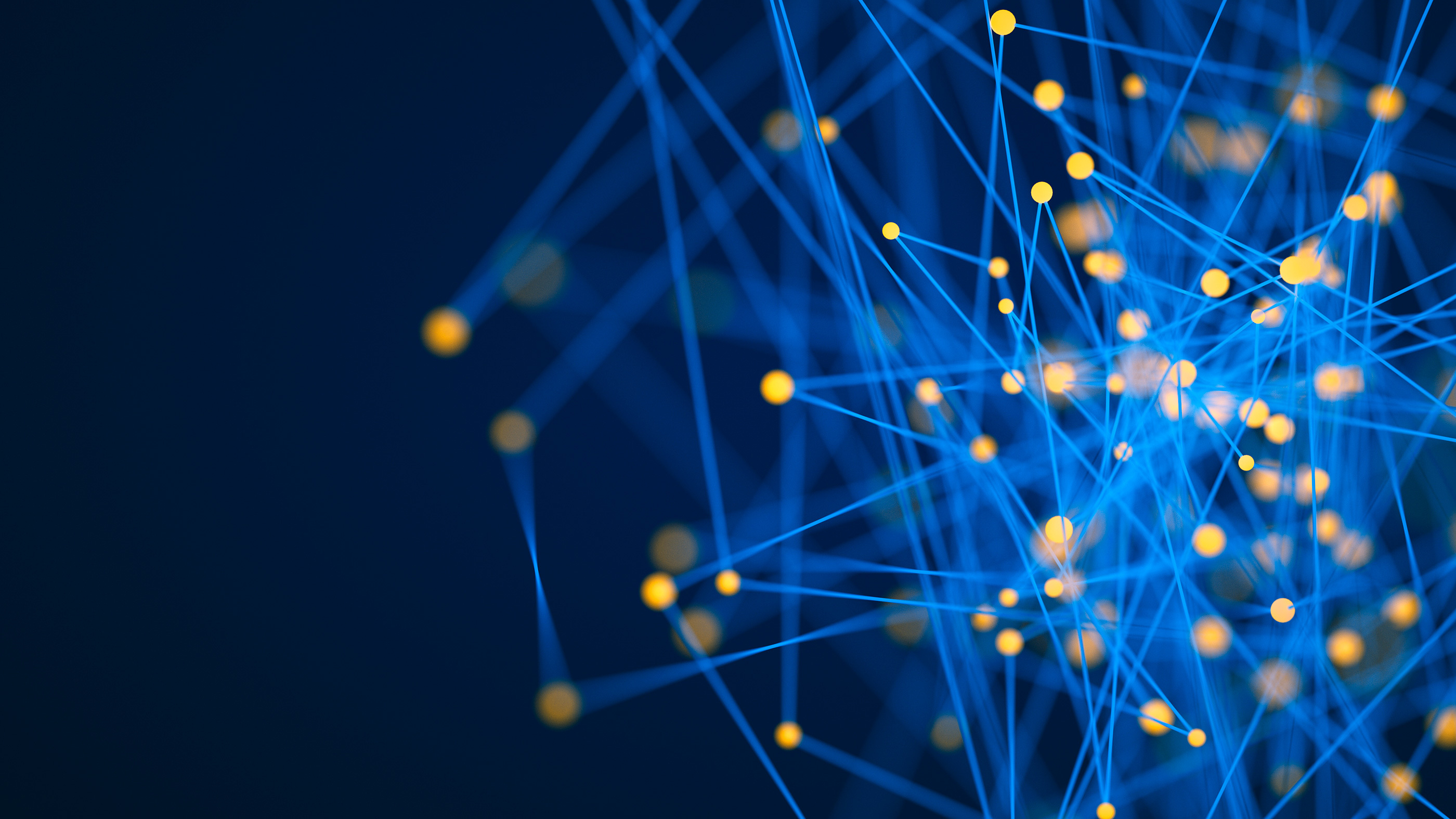 The best learning experience
Our online training platform has been custom-built using the latest digital technologies to ensure we give you the best learning experience possible. It works best on modern devices and up-to-date browsers. You can even learn on your mobile, we just recommend you keep it in portrait mode. Courses are being constantly updated - after completing course delegates are welcome to access latest content since training material remains current at all times (within 3 year subscription).
Bespoke courses
Looking for content tailored to your delegates? We also create bespoke corporate training courses, which gives the Manager access to an online admin area where they can see the progress of all delegates.
Find out more
Thanks Mark. Really good course given the dry subject :)
Massive thank you to you on a great job on the online training you have created, that must have taken a massive amount of time.
I found the course a perfect mix of technical information and practical examples but delivered in a way that made the course enjoyable. I liked the extra information provided in the videos but it was also really nice to know that it was for our own interest and that it wouldn't appear on the test.
Overall, the course is excellent! ... Each section is very colourful and memorable and the quiz at the end of each module gives confidence that the material has been understood, before moving onto the next section.
The course is fab, well detailed and a really good engagement from you with light banter :)
I found the course very well laid out and was a good pace.
The course is good, there are a few typos here and there but given the length and diversity of the course it is not surprising.
I was very pleased this morning to receive my results for the RPS course and to learn I had passed. It was a fascinating course to be fair. It took me way back to my physics studies and early engineering career. Tough but enjoyable.