Published: May 29, 2020
Tags:
Radiation Protection Adviser
Covid-19
What has Ionactive been up to?

During this unprecedented Covid-19 situation Ionactive has been fully operational. We have provided formal and ad-hoc radiation safety advice via email, phone and on conferencing software. We have also conducted short online training sessions.
In addition to the standard services, we have been working on several linear accelerator shielding projects, undertaking risk assessments, writing follow-up reports, reviewing client files and generally sorting the admin.
For training, early April we commissioned our web design team to start work on a online radiation training school – a place to host all our face-2-face courses in a totally new way using multimedia. It is true that Covid-19 was the catalyst, but the online training due for release in July, will run alongside our existing live courses. Delegates can choose face-2-face training if they wish, or attend live training once we are allowed to do this again.
We have also been working with our web team on a new online radiation protection calculator. There are a few of these already online, one of which we contributed to about 15 years ago, but none meet modern expectations for ease of use on multi platforms. We have huge plans for this calculator which will be useful to RPA's, Radiation Protection Supervisors, educators and anyone else with an interest in radiation.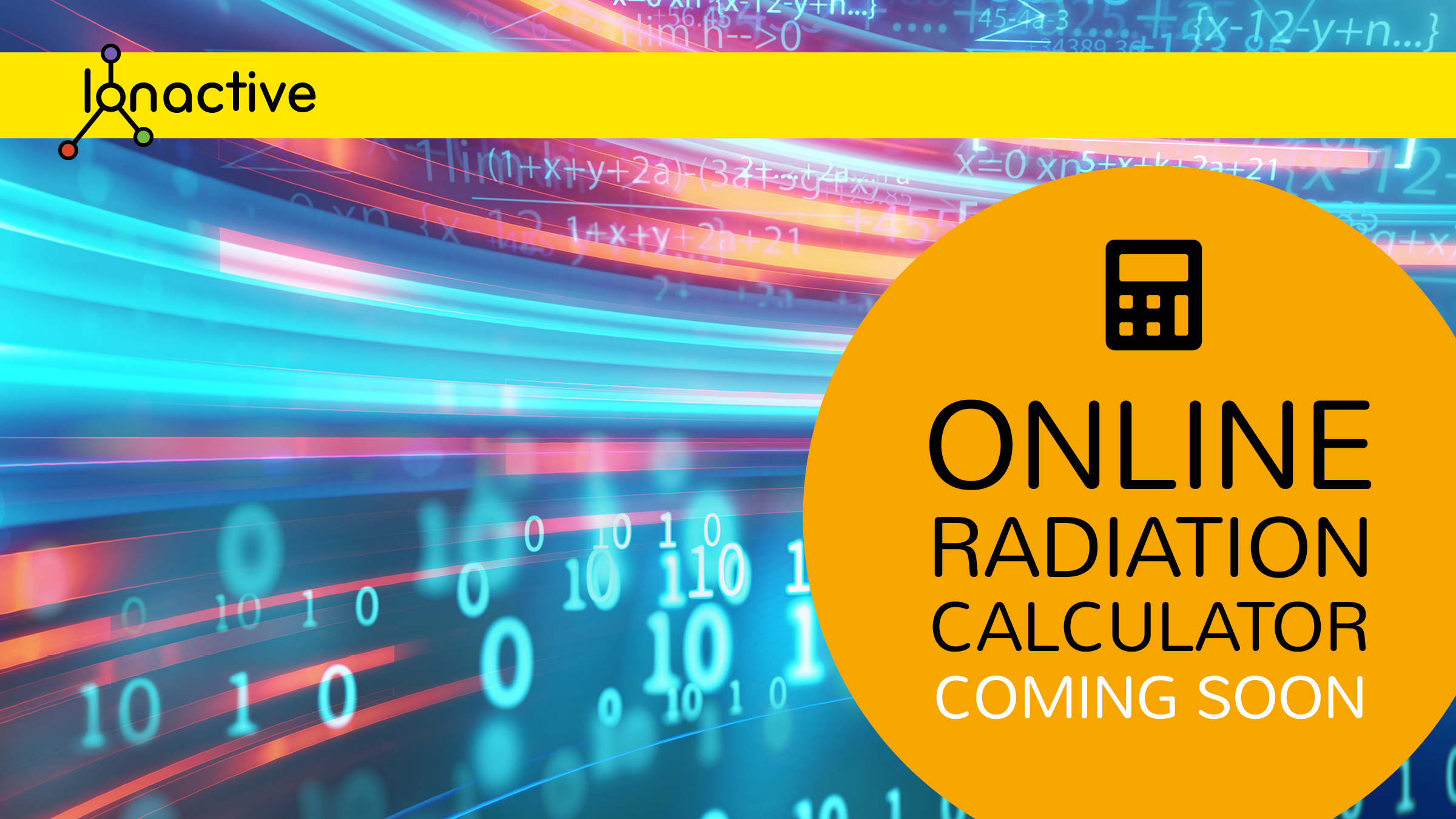 Need to get back on the road!
Despite all the above, we have really missed being 'on the road'. Notwithstanding our natural caution (and this includes considering the whole family), we did not set out to halt visits over the last 8-10 weeks. It was our clients, both large and small, who made the decision for us. Following government guidelines - only essential staff should be on site. Given Ionactive provides support to clients in medicine, food production, security, oil and gas, industrial sterilization and manufacturing, many of our clients have been operating throughout the period. We made it clear from the start of the lock-down, that if critical work was required onsite, we would attend if we could (just has many amazing critical workers have done every day).
We actually completed our last physical visit mid March, performing a critical examination on a new Varian 'Edge' linac at the Cromwell Hospital (for GenesisCare). Find out about the excellent work GenesisCare do at the Cromwell.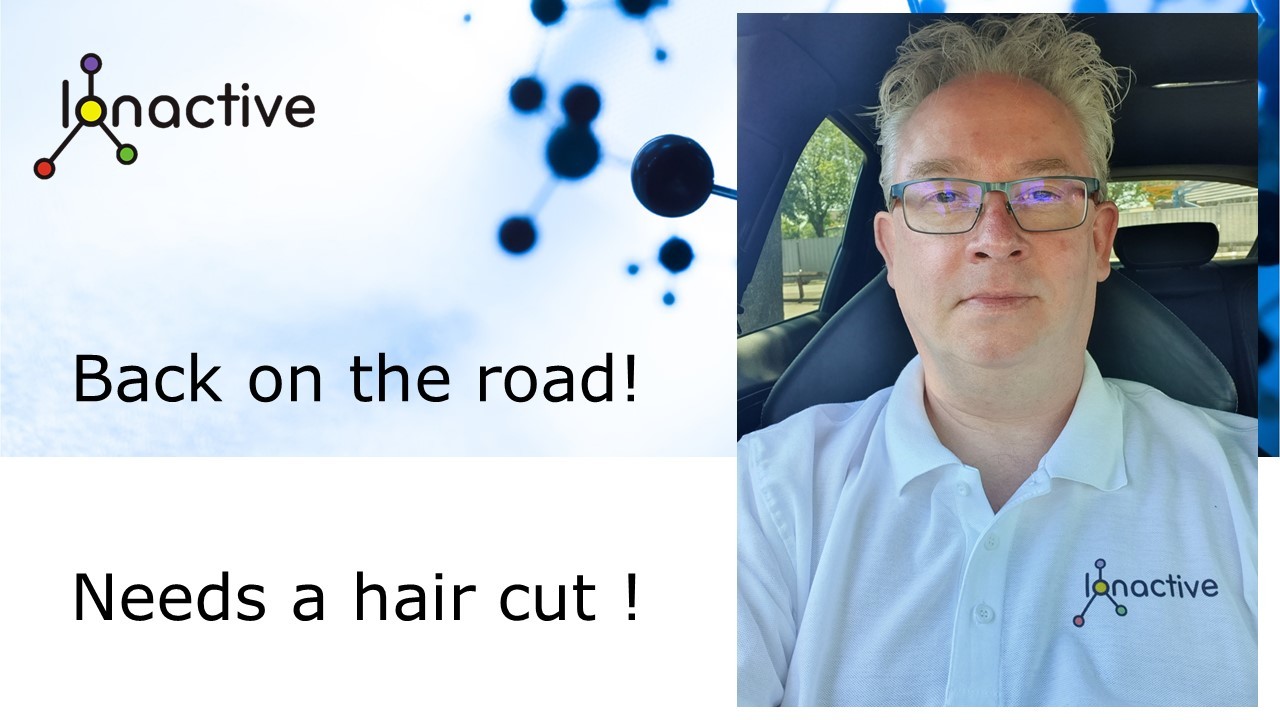 New Cross Hospital LINAC Critical Examination

It was with some trepidation today (29 May 2020), that we set out and headed for New Cross Hospital in Wolverhampton to carry out a critical examination on one of their new linear accelerator (linac) installations. Trepidation, because despite vast parts of the UK still working (NHS, certain industry, power, water, cargo, logistics etc), the media has somewhat given the impression that many are not. Those working throughout are already used to social distancing and PPE etc, so for Ionactive there was a certain level of anxiety in making sure we followed all the required Covid-19 steps.
A few practical things came up. If you wear gloves, then you cannot use your smart phone (the screen will not work). Since we use a phone to take pictures (typically 100 per critical examination) we removed the gloves (after sanitising the phone), then took the pictures, then replaced the gloves (where required). It all sounds simple (and it is), but like any new practical 'procedure' it takes some time before you're unconsciously skilled in it.
Getting to and from the site in Wolverhampton (from Reading) was a pleasure. Even during morning and evening 'rush hour' the roads were remarkably quiet. Even the M42 around Birmingham and the M6 were quiet enough not to require the usual active traffic management.
Once at New Cross Hospital we found a space to park (unheard of normally) and parking was free (again very unusual unless you live in Wales or Scotland!). Even travelling between the car park and the Deanesly Centre (Radiotherapy) was light of human traffic.
It is worth nothing that any perceived advantage (light vehicle and human traffic) tells a Covid-19 story. Vast parts of the working population need to return to work (when it is safe to do so), and potential (or actual patients) need to get to hospital. Talking to staff at the Deanesly Centre, some cancer treatments have been delayed where this is clinically justifiable (e.g. some prostate treatments), but we were aware of an overall lack of people moving around. Some of this can be attributed to a ban on visitors attending site, but its likely that some must be avoiding hospital at the moment.
The actual critical examination of the LINAC was uneventful. Ionactive always welcomes the input and assistance of medical physics staff and today was no exception. Ionactive was involved in the radiation shielding calculations for the upgrade to the treatment room, so it is normal practice that our instantaneous dose rate measurements are verified by the customer. It was reassuring that the shielding calculations and real time measurements were reliably very close. Nice one :D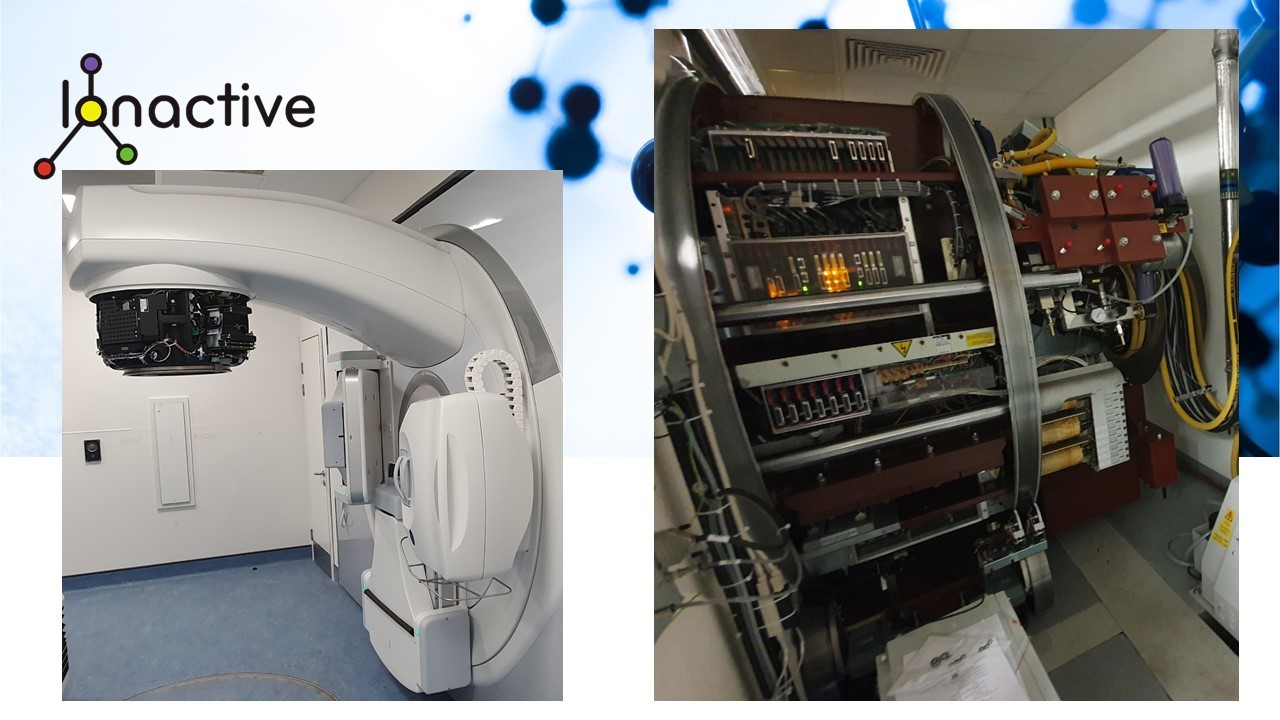 A funny thing today :)

(Must be the way I look at the moment)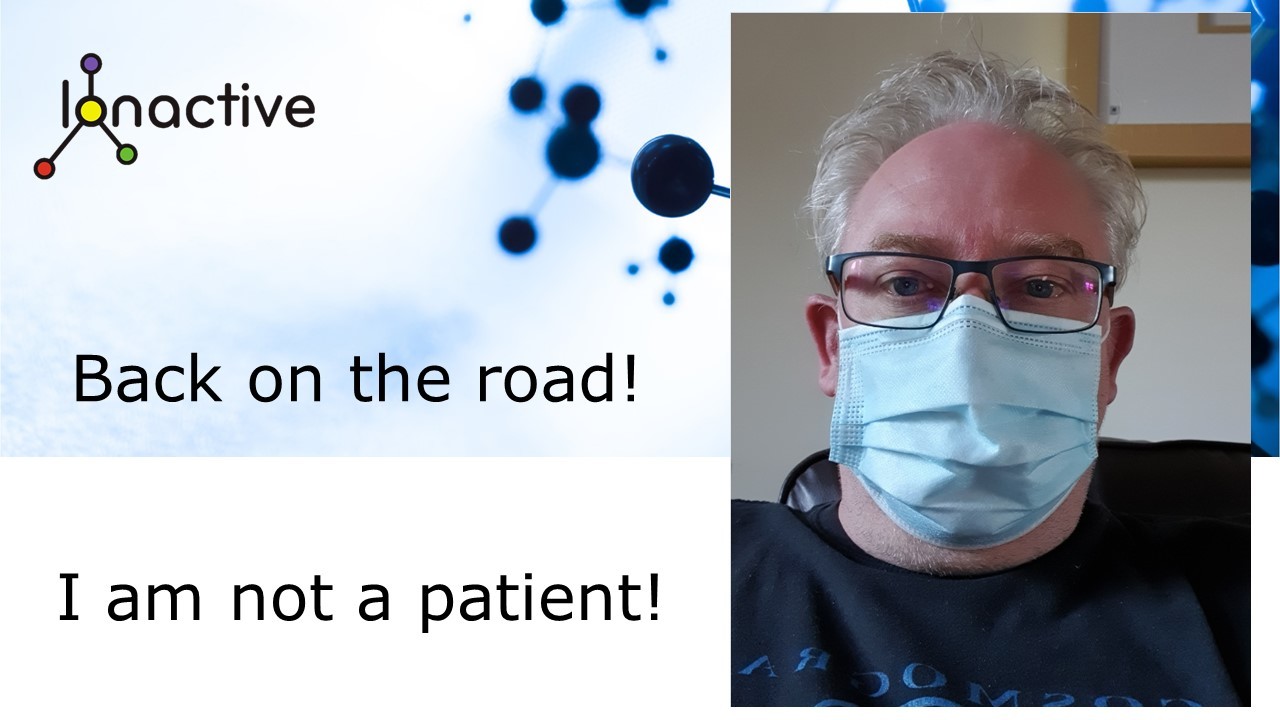 When I got to the Deanesly Centre reception I explained that I was due at Linac LA2 at 0930 to do a survey. Talking through masks is not always easy. The lovely receptionist appeared to be looking down a list (I presumed a contractor list). She then says, "what time?". I say, "between 0930 and 1300". She looks a little confused and replies "You are patient I take it, you're not on my list". I offered "Thanks, no I am not, but I agree the state of my (hair etc) could do with some serious treatment!". We laugh. Nice moment 😊
Overall a good day. We have many more visits lined up now and the second half of 2020 is going to be extremely busy.